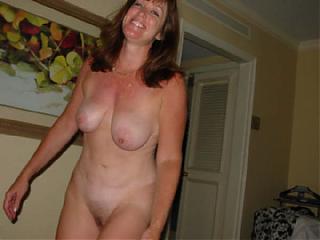 With my wife being shy by nature she admitted that one of the only men that she would consider letting having sex with with owns a hottub. He and his wife invited us to their place to jump in and enjoy the water, with the kids at their friends for the evening we decided to take them up on the offer. there has always been alot of sexual tension between the two of them but as we relaxed in the hottub the tension started to rise as high as the tempeture of the hottub.
Both my buddy and I teased the girls about taking off our suits his wife also said it was ok with her so she took off bikini top and displayed her beautiful tits to the four of us but my wife was still to nervous to join in. With the beer flowing freely she finally agreed to let her tits spill out of her suit. my buddies eyes about pop out of his head and complimented her on her figure and wondered why it took so long for her to finally let him see her. Now with all of us a little more relaxed our friend removed her bikini bottems and told my wife how nice it was to get that suit off and enjoy the jets blowing on her.
My wife said what the hell ....off come her suit. after a few more beers and and the reason we came over to loosen up our muscles my buddy being the good host offered to rub her back to help her relax more than she already was. With a little look over at me and my approval she said sure, as he slid over next to her I could tell she was nervous about having another man touch her naked body. Soon he was behind her and rubbing her back and as his hands disappeared under the water I could see her eyes peering towards me with a look on her face of excitement and "What the hell am I doing" after twenty minutes or so of positioning our host sat up on the edge of the hottub and showed all her glory my wife did the same to my surprise.
As we talked all we could do was look at these two beautiful women who on any other night would probably never do this again but hey.... I wasn't gonna say anything. With all the beer and time in the hottub we felt it best to get out and make our way back home. I was so horny and I knew there was more to her story than what I could see above the water and couldn't wait to hear it. As we got out of the hottub the girls never tried to cover up and let us comment on their figures somemore(like they hate that).
Anyway, as we drove home she told me that he started to rub her tits and pinch her nipples and as he slid down beside her he reached around and started to rub her clit and she opened her legs and let him slid his fingers in her and in turn she reached for his cock and began to stroke him without his wife noticing what she was doing. But with our time growing short she told me that she needed to get something to drink and go to the bathroom. With that she wanted to go in the house to get dressed. To let you all know the wife of my buddy pretty much knew what was going on but she didn't care because she was a little too drunk and she told me that it wa ok with her if it was ok with me. In closing my wife said she enjoyed the attention but would have really liked it if she knew that his wife was ok to begin with it. It has lead to great sex between us but with both of our busy lives we haven't been able to repeat that night.
COUPLES PERSONALS