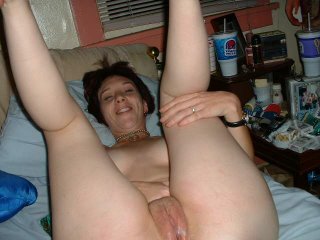 The first time that I ever cuckolded my wife also happened to be my first time I ever saw a glory hole. It was in an adult bookstore with private movie viewing booth. It was in Dayton ohio on Ludlow street in the late 80's. The glory holes were set up first by gay guys to suck some dicks but as swinging became more popular a few couples started to use the booths. The booths were in the rear of the store down a hall way with booths on either side. When it was busy there was always guys in the halls looking to see who went into a booth. When a couple would go into a booth the booth on each side of them were soon occipied.
My wife and I (19 and 21 at the time) had been into the store several times for sex magazines and sex toys but she had never gone to the back room until one afternoon when we stopped at the bar down the street for some liquid courage. We were both feeling frisky when we got to the bookstore and decided to watch a movie.
There was three young guys milling around in the back and who knows how many were in the booths. We went into a booth and put in some quarters. In a couple of minutes we could see someone peeking through the hole so I pulled her skirt up to give him a show. She put her hand down to the hole and he produced a fully hard 5 inch dick. She took it in her hand and started jerking.
In a few minutes another one came through the hole on the other side and she took it in her other hand. She got both off and they shot big loads on the floor of our booth. It had been the most exciting thing that we had ever done so we were ready to go home and fuck. As we were getting composed to walk out a 7 inch dick poked through one of the holes. I goaded my wife into sucking it and she had a load of cum in her mouth in less than two minutes. Before we could get ready to go a black dick came through the other side. We stayed for about an hour and she sucked eight guys. We went back to the bar for her to drink something to chase the cum that she had swallowed.
We made several more trips after the first time and a couple of times I sneaked a camcorder in to record it all. - Rob & Tammy
SLUT WIVES