My Wife had Sex while I Slept

YoungTimers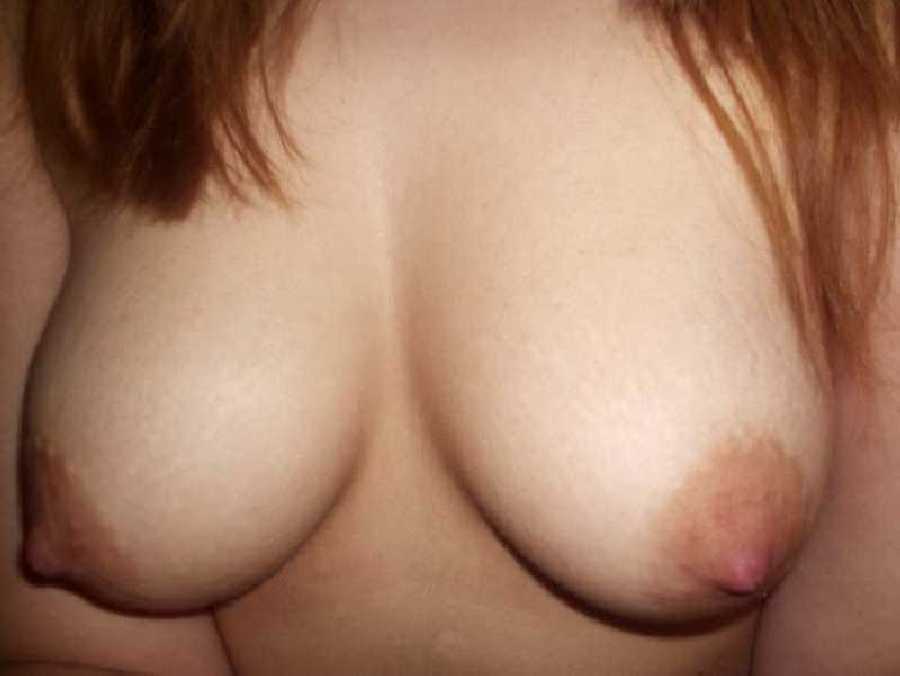 EMAIL REAL WIVES !!

Hello,

We're late 30's couple. During the last eight months I couldn't make love with my wife. As a result of exhausted working hours I couldn't go between her legs in spite of her seductions. I go to the bed early and sleep very deep.

Any noise couldn't wake me up. One night after having several bottles of beer I went to sleep and two hours later I woke up. I had to empty my kidneys. My wife was not on the bed. I thought she might be in the kitchen. After emptying my overloaded kidneys I walked back to the bedroom half sleepy.

I heard some strange noises coming from the guest room. I listened from the door and my wife was begging somebody to fuck her harder and deeper. I couldn't believe my ears and slowly opened the door and kept it a few inches ajar.

Her legs were on the shoulders of a man who was pumping her pussy. After watching thirty seconds I closed the door and went back to the bed. He left the house one hour later. When she came back to the bedroom I acted as if I was sleeping deep as usual. I didn't tell her anything about what I saw.

Following night I went to bed earlier than my regular time and before her. When she came to the bedroom, I acted as sleeping deep. When she came to check me up I started snoring. She closed the door behind her.

Twenty minutes later she opened the kitchen door and talked to a man. Ten minutes later they're in the guest room. I went to listen them from the door, again. I understood that they were kissing and sucking each other as foreplay.

Then she asked him to put his dick into her wet pussy. I slowly opened the door. This time a new guy was fucking her pussy doggy style. So they didn't see me. This time I watched them at least five or six minutes. He's a good fucker. I had different feelings too.

I enjoyed watching their live show, but I was upset at being a cuckold husband. I returned to bed but I couldn't sleep. Half an hour later she came to check up on me again and she thought that I was sleeping over the clouds. She returned to the guest room for the second round of fucking. Ten minutes later I tiptoed and opened the door again. This time she's straddling on his dick and fucking him this time.

Following three nights no lovers came to fuck her. The fourth night we went to a party and I noticed the first guy there. He's very handsome indeed. He and my wife acted as if they didn't know each other. But the guy introduced himself and his buddy too. We chatted for a while. During the party I played a role as if I consumed too much Scotch. In fact I didn't put any alcohol in my stomach that night. She drove me back home sleeping on the back seat. I went to bed and did my usual. After cleaning up, she put on new make up with her best perfume.

Fifteen minutes later she opened the door for her lover. I didn't know which guy came. Half an hour later I did same thing - I listened first then opened the door. I was shocked seeing two guys in the room. It's another shocker for me. They were my wife's lover and his buddy.

They're fucking her pussy and mouth together. The faces of her lover and my wife were looking in the other direction. The face of the new guy was facing towards me but his eyes were closed. He was fucking her mouth with obvious pleasure, that's why his eyes were closed.

But suddenly he opened his eyes and noticed me. He looked like he saw a ghost and stopped fucking and pulled out his huge dick from my wife's mouth. I couldn't close the door and I didn't know what to do. He was speechless, motionless and his huge dick was in his hands instead of her mouth.

My wife yelled at him to go on fucking her mouth. In a few seconds the others looked at his face and realized something was wrong behind them. They turned their faces to the door. I'd never heard such silence in my life. Time stood still. The guy behind her pulled out his dick from her pussy. My wife attempted to say some things like honey or excusing herself in some way.

The silence gave me a kind of courage and entered the room and I told them not to stop. They didn't believe what I said. I smiled and simply told him to put his dick that was shining with her pussy juice into its previous position. Then I instructed her to take the other dick to her mouth right away and she did so without any objection.

The trio restarted fucking and also watching me with the stunned eyes. I sat on a chair and watched them. When they finished fucking I told them to rest for a while. They did. Then I told the guys to switch places. One guy asked me if he'd fuck her ass while his buddy could fuck her pussy at the same time. I thought it was a great idea so I said OK. They fucked her front and back doors together.

Since that night her different lovers came to fuck her again while I was asleep and I always secretly watch them fucking my wife and get one of the biggest thrills a aman can have.

YoungTimers
---
BACK TO THE BLOG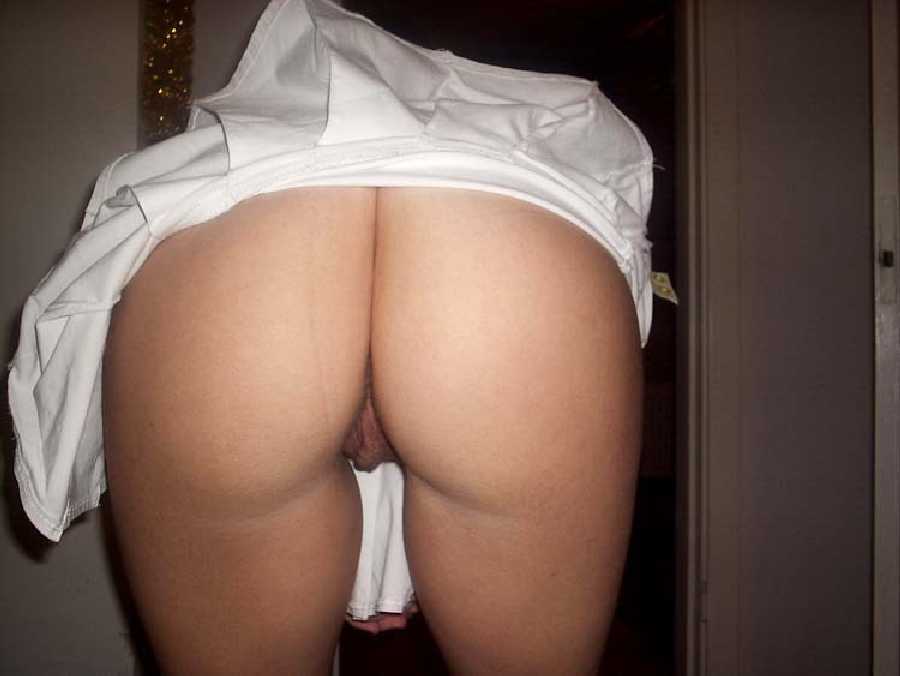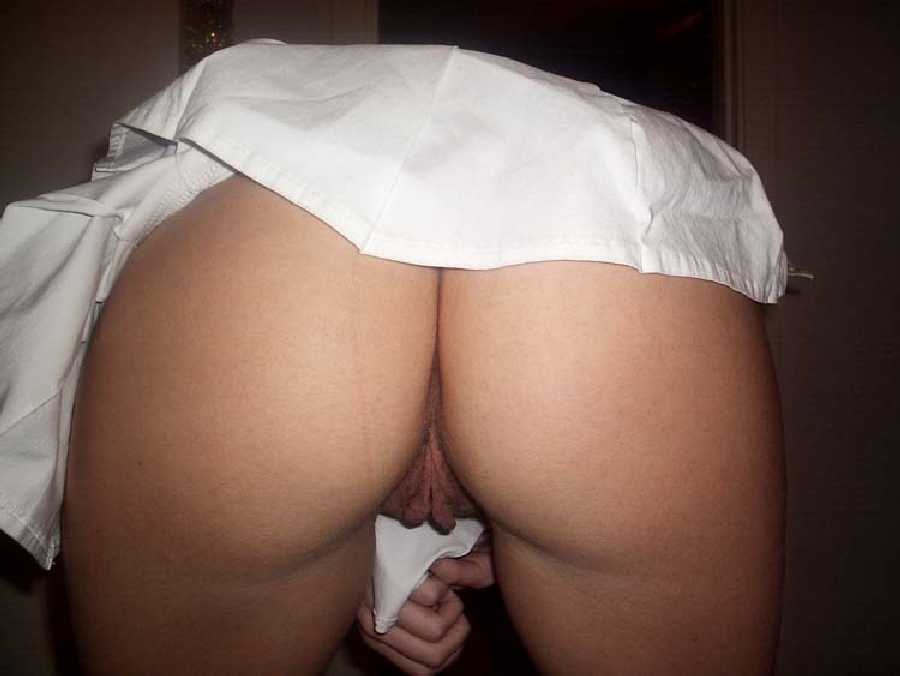 COUPLES ... AFTER DARK FUN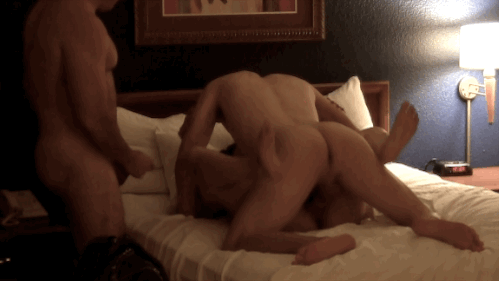 FOLLOW THE GAMES ...

Every evening laptops get turned on and the consumption of cuckold videos begins. Ravenous wives taken, cuckold husbands watching and stroking ...





© 2004-2023 CUCKOLD VIDEO CLIPS