Swinging Turns Into Cuckolding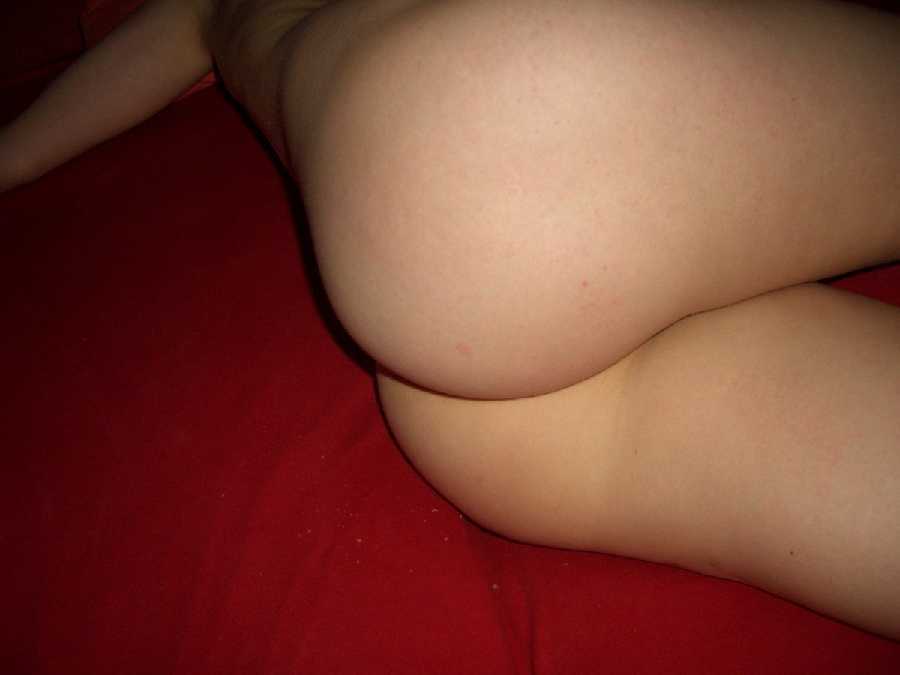 Swinging Turns Into Cuckolding - Having read some of stories on here has inspired me to jot down a few of own tales of cucking fun. All genuine events that I hope to enjoy reliving them whilst sharing.

The first swinging experience I had was with my ex wife Anne and a young guy called Carl.

Anne is pretty and has quite the rear if you like bottoms which I do - you can see for yourself in the photo.

At the time we were both 20 and Carl was 18. He was a tall, slim man who looked his age. It was our first time doing anything sexual with other people and we had no idea where it would go.

We had been drinking in a bar and Carl had caught Anne's eye after being on the karaoke. We had discussed the possibility of having a 3 some with another guy, partly as I wanted to see her being fucked by another guy but also hoped to reach the promised land of a double penetration.

Anne had got talking to Carl and I was merely a spectator and as the night progressed we got a lit bit tipsy shall we say. Anne kissed Carl in front of me and when he looked a little confused I told him that if he was game then he could do a lot more than just kiss her. Carl quickly caught on and seemed more than happy to go along with the idea.

We left the bar and began to walk to a taxi where on the way we bundled into a parking lot of a business where it was a little more discreet. Anne then squatted in front of me and unleashed my rock hard cock and began to suck it in front of Carl. She gestured for Carl to get his dick out also and she sucked both of us in the parking lot. We were getting very horny and decided to go home as soon as possible......

After getting in we wasted very little time and in a flash there was clothes strewn on the floor with both myself and Carl naked on the bed while Anne gave our cocks another oral licking.

I could tell when Anne was horny as she sucks cock like a pornstar. She was making noises as well which told us she was horny as hell.

I moved down to lick my wife's pussy and she was extremely wet and she left out a soft moan as I stuck 2 fingers up with ease.

Being the gentleman that I am I allowed Carl to go before me. His cock was a decent 7" and it slid in nicely to Anne with the accompanying moan. I moved behind Carl so I could watch his cock disappear up my wife's cunt and I got immense pleasure watching this.

Anne changed position and Carl fucked her doggy style while she continued to suck my cock. I was getting very turned on and asked Carl to swap and continued to fuck Anne as she took cocks in both ends without complaint. We changed positions again, Carl wanted to be underneath so he could suck Anne's tits whilst she rode his cock. I meanwhile stood and received some more delicious oral action.

I again moved to watch Carl's cock move in and of Anne, seeing the juices foaming on his cock. At this point I felt it could be worth trying for a dp. So I lubricated Anne's tiny hole with some KY and worked a finger in. I could hear her moan and feels Carl's cock through her pumping in and out.

I went for it, it was very tight and very difficult to penetrate. At last I began to feel her inner ring give way as my cock slid deeper and deeper into her ass. She let out a painful moan and the look on her face said she was in a great deal of pain.

I began to try and work my cock in and out but Anne couldn't take the pain and asked me to stop.

No big deal, I then returned to watch Carl fucking her some more. Carl began to come and Anne pulled him in tightly as I watched his body jerk and heard his shout as he unloaded a ton of hot cum inside her. This surprised me somewhat however I took my turn and felt the quite nice sensation of Anne's juices and Carl's come before adding my own to mixture.

We pretty much crashed out after that...The next thing I remember was stirring to see Anne sucking Carl's cock. I then pretended to be asleep as I sneakily watched them fuck again, but very slowly and very quietly. Anne was gasping deeply as Carl's cock once again was buried deep inside her.

They were now in the spoons position with Carl behind her but angled away from her when I opened my eyes and winked at Anne. She mouthed "I love you" and then proceeded to make lots of lovely faces at me as Carl continued to fuck her slowly.

The grand finale was Carl spinning Anne over and shooting his load over her tits and face before diving out to go home. After that we never got into swinging but stayed with Anne having men in multiple ways. She is hooked and now 'needs' men to come and fuck her weekly. We are always safe and have enjoyed this for the past 10 years and have a lot to go.

I hope it is enjoyed.
WIVES POST THEIR PERSONAL ADS ... COUPLES FOR MEN
© 2004-2018 CUCKOLD VIDEO CLIPS