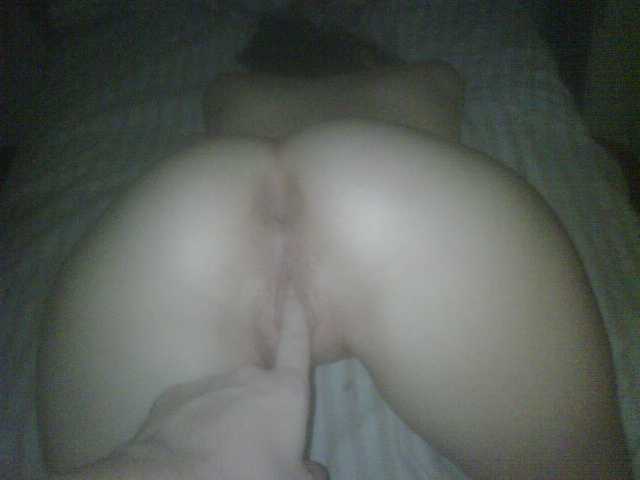 On Her Birthday - Some background. I am a 50 year-old, professional successful white male who has pretty much lived life by the book. I was married to my first wife at a young age, produced two wonderful children, but the marriage ended. A second wife was taken almost a decade later. A wonderful woman, combined families and life was mostly good. I had a good sex life with her, but our extracurricular activity was confined to fantasy. After an illness, she passed away. I grieved for awhile, and then met a much younger, very pretty and funny woman. For this story, her name is Serena. Despite our age difference (20 years) we clicked. We had the chemistry. For lots of reasons, I was reluctant to pursue the relationship on a serious level, but she dismissed all of my reasons as irrelevant to her. So we moved forward.

But, as you may have guessed from my attendance of this blog, I have cuckold fantasies. My first wife never knew of them but she thought I was a perv anyway. Hence, the divorce. My second wife knew of these fantasies, but for lots of very legitimate reasons the fantasy was never going to become a reality. While this is only a playstyle desire for me and not a lifestyle thing, the frustration and lack of fulfillment I felt sexually from both of these women encouraged me to promise myself that if I was ever entering into another serious relationship I was going to put this craving of mine onto the table despite the fact that it could be a dealbreaker for both sides of the party.

So, when this pretty, young sexy girl (Serena) expressed an interest at taking our relationship to a serious level, I was faced with this very predicament. I swallowed hard, told her I had a dark side which made a long-term relationship challenging for me and spilled about 50% of the beans, telling her if she was still interested she was going to have to guess the rest of my story. When she got warm (this took several weeks and many attempts but I loved that she was seriously trying), and made me feel safe enough to tell her everything, I did. I am not going to lie. It took her a few weeks to digest what I had told her. We did some talking, some researching together via the net, some roleplaying at clubs and in bed before she told me she didn't have a problem with it and she had a guy in mind from her past. The only stumbling block, she said, was he would have to call her first. They had had a thing in the past--not serious, but physical--and he had moved on but he still occasionally called her out of the blue. So they were still friendly. This is where the story begins. He called the other night and wanted to get with her. So following, is the story. Like I said her name is Serena. His is Derick. Mine is Chris.

Serena and I had been out to dinner and out to a little spot for a nightcap. When we returned home, she told me to get in bed and make myself ready for her, which of course meant for me to make my very average cock hard. I assumed we would be having a roleplaying evening, with talk of being cuckolded with me ultimately eating her pussy and licking her ass until she had had enough. Then, I might be allowed to cum, or not. This was the way our sex life, on occasion, was progressing.

She had me naked, slowly caressing my cock, while it rose to it's full 5 1/2-6 inch size. Serena was in the next room, doing what I don't know but she was taking too damn long to get in here, was my thought. Finally she entered, fully clothed, and told me she had a present for me, which was a strap-on dildo. She explained that I had mentioned I wanted to try that so she had stopped in and bought it earlier that day. I was moved that she took this effort. But her real gift was telling me she had received a call from Derick who wanted to see her that night. She told Derick "no". I told her she could go if she wanted to but she said she didn't want to hurt my feelings. After some back and forth on this issue, she finally admitted she wanted to go. And off she went.

While she was gone, I tried to sort of sleep, but also wanted to keep myself in a semi aroused state for her return. About 2 1/2 hours later, she called to say she would be home in a few minutes. When she finally arrived, I was ready but she took her time teasing me with details, many of which had nothing to do with anything I wanted to hear about--like what he was wearing, what he had been up to, etc. All I wanted were some sexual details, but I was letting her move at her own pace.

After a few moments of chit-chat, she said, their action began. Honestly, I don't have lots of details because the minute she told me he put her on the counter and fucked her doggie, THE FIRST TIME, I dove into Serena's pussy and began licking her clit, tonguing her cunt and wending around to her delicious ass. After at least an hour of this, she rolled over onto her stomach and told me to make love to her ass with my tongue. Do it slowly, she said. So I began licking, and tonguing her ass with as much sensuality as I could muster until it was obvious that she was dead tired and falling asleep.

I crawled up next to her, we cuddled and pillow-talked awhile during which she told me Derick had fucked her 3 times. Was I surprised, she asked. And I said I was. I figured you would fuck twice. She rolled over to go to sleep, I kissed her forehead and went to sleep next to her.

Unsurprisingly, I woke first the next morning and was very aroused but Serena was still mostly asleep, although obviously not completely. I nuzzled her neck, rubbed her body trying to get a rise out of her but she was seeming to ignore me. Until finally, I heard her say, worship me. So I stripped the covers off her, revealing her delicious body. I began gently kissing and licking her asshole. I was stroking my cock the entire time until I climaxed resoundingly, making no attempt at hiding my actions. It was one of the best orgasms I have ever had and it was very freeing to humiliate myself in that fashion in her presence.

When she waked fully, she said something had been nuzzling her bum earlier in the morning. I said, well, now you know what a perv I can be.

Chris

PS. I know this story is short on sexual details but it is the truth and it was was a ton of fun for me. I hope you all enjoy it as well.