Girlfriend is getting Aggressive with This

Lill

EMAIL REAL WIVES !!

Hello,

My girlfriend and I (both in our twenties) just had our three year anniversary. We're both very much in love and she is extremely satisfied with our sex life. Or so she says. I always make sure to make her cum multiple times orally before I fuck her and she always has great orgasms.

Unfortunately I am a bit on the smaller size. Like 4.5" or something. Whenever we fuck I can't get her off from PIV and she usually has to help out by rubbing her clit and that gets her there. She always orgasms at least twice each time though.

On our three year anniversary I took her out for the day and during breakfast I joked about going to a sex shop to buy her something she wants. She was really happy about the idea so I thought why not let's go. We had a good look around the store and were having fun looking at all the weird things on offer. It didn't take her long however to gravitate towards the dildo section.

Lets just say they were all fucking massive and bigger than me. She was picking a few of them up and asking what I thought about them. At first she was picking up regular sized ones (like 5-7" ones) and I was just telling her that if she wants one we can get her one. The store we were in had quite a small selection so she asked if we could go to a bigger store.

At the second store she started picking up really thick and girthy ones and this made me feel uncomfortable because I obviously wasn't anything near that size. We ended up getting a 7" monster with a suction end so she could try two cocks at the same time. She was so happy and couldn't wait to get home to try it. Of course we had other plans so we had to do those first.

Once we got home later that night she started kissing me and taking off our clothes. It didn't take long for her to pull out her new friend and she gave it to me to use on her. At first I was standing whilst she was on her knees giving me a blow job and then she got me to hold it up at my waist next to my cock. It was probably 2.5x bigger than mine.

She asked if she was okay with me if she sucked on it and I said of course. She went to absolute town on it and I could tell she loved getting it down her throat. I must admit I was also really turned on by her sucking on something else other than me. She still returned to give attention to me but she kept asking me to slap her face with it and feed it to her. She was loving every minute of it.

Then she said it was my turn and pushed me onto the bed. She put it very close to my face and told me to lick the tip of it. It was covered in spit and dripping wet from earlier so I did as she asked and licked the tip of it. She then made me open my mouth so I could suck on it. As I was trying to swallow this giant cock (it was incredibly difficult because it was so girthy) she kept asking me if I liked having a cock in my mouth to which I kept nodding at her. She then asked if I liked watching her suck on another cock and of course I nodded yes.

She then takes it out of my mouth and starts deep throating it in front of me, working the shaft and making me lick the balls whilst she was sucking on it. Mind you I was rock hard during all of this and ready to explode I'd never been so turned on in my life. She hands me the cock and says, "Here I want to hear you sucking on it".

She then goes down on me and I'm fucking my face with this dildo whilst shes sucking me off. I can tell she's loving it because she's face fucking my dick like no tomorrow. She says she wants to see me do it and starts jerking me off whilst I continue fucking my throat with this monster. She keeps saying dirty things telling me how to suck on it, to get my face in the balls, to spit on it and saying how good I look with a cock in my mouth.

It doesn't take long for me to cum everywhere and I keep telling her I'm about to cum expecting her to go down on me again and swallow like she usually does but she just lets me explode all over myself which I was a bit taken a back by. But then she takes the giant dildo, rubs the cock ALL over my cum, picks it up and gets some more of it, licks her fingers and then asks me if I would spit or swallow. I was VERY taken aback at this point and I muttered out a, "I don't know," but the she tells me to open up and she put that cum covered cock into my mouth and made me lick it clean. She then came in and helped me clean it up and kissed me deeply with cum covered lips.

After she put the cock away and cleaned me up she asked me if I liked that and I said yes because I did but I also knew that she had the time of her life and I like indulging her fantasies. The next day she said she couldn't stop thinking about what we did and she masturbated and had the hardest orgasms of her life.

We have previously talked about threesomes and introducing people to the relationship just for fun and she's always been against it saying that I'm perfect and that I'm all she needs and she's too in love with me to share.

After seeing her with that big dick and how much fun she had with it I'm not so sure anymore. She is wife material and I want to make her happy. I really enjoyed myself but I'm also really taken aback because I don't know if I should have felt good about what happened. We've never done anything like that before and it just came out of no where.

Shes coming over again tonight and I know she's going to want to do it again (I do too for the record) I'm just nervous about what all of this means and what kinks she might be into that she hasn't told me? I've asked her and she says she really doesn't know and that she just likes what we did?

I'm also worried about my size. How the hell can I compare to that thing? She just seemed to have so much fun with it.

In any case, I'm loving this.

Geoff & Lill
---
BACK TO THE BLOG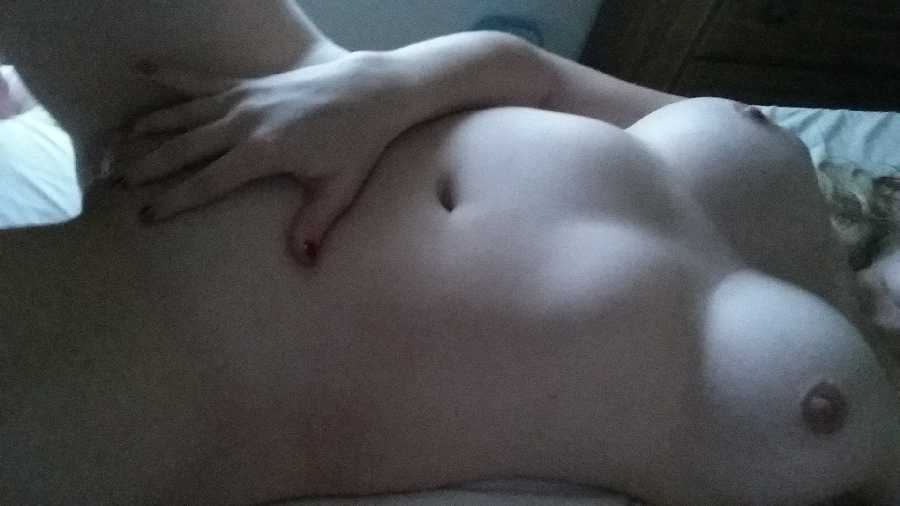 COUPLES ... AFTER DARK FUN

FOLLOW THE GAMES ...

Every evening laptops get turned on and the consumption of cuckold videos begins. Ravenous wives taken, cuckold husbands watching and stroking ...





© 2004-2019 CUCKOLD VIDEO CLIPS