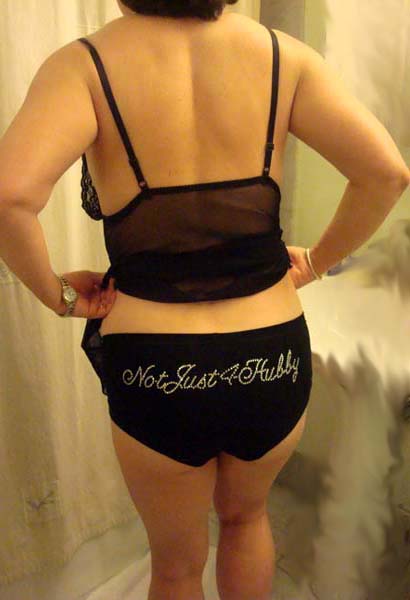 Hot Wife Gina - "So, you enjoyed yourself?" my husband asked me as he lay next to me in our bed. We were both naked and flushed with excitement.



***



The events of two hours before flashed through my mind. In another bed, in another place he had watched me, his wife of 20 years, the woman he has remained faithful to for over two decades and who he agrees to remain faithful to for the rest of his life, willingly open my legs, as I had over fifty times before, eager for another man to take what should only be Hubby's to have. All he asked is that he be there to witness it. At first I agreed to placate him. After all, my loyal husband was willing to let me fuck other men, all I had to do was allow him the chance to bear witness, to be the voyeur to his Hotwife's infidelities. But as time went on I realized I enjoyed him being there. I enjoyed the play up to a meeting with another man. The primping that he watched me do. The sexy lingerie he watched me put on knowing that it was for another man. The meeting with the other man all of us knowing that he was going to fuck me, a married woman and that he was going to take possession of my pussy in front of the man who pledged to "forsake all others" even as I welcomed other men as wanton a way as I desired.

So two hours earlier Hubby was there to witness my light moans while Scott gently kissed my lips, face, and neck. He couldn't help but hear the deep, guttural moan that escaped from me when Scott's tongue first brushed my lips, my mouth opening as I sucked that tongue deeply into my mouth, my moans emphasizing how much, how hungry I was for this man. Hubby witnessed the sigh, the extended "ohhhh" that I uttered as Scott removed my clothes and caressed my now naked body, my nipples taught and sensitive, sticking out like the tips of a pencil eraser. Hubby heard the first "Oh God" I breathlessly called out as Scott first gently licked my opening, and watched the writhing of my hips and arching of my back as he devoured my pussy, my movement an almost involuntary effort to force as much of myself onto his hot tongue. Hubby heard my moans increasing in volume as Scott climbed up my body and entered me slowly with his big dick, the moans turning to mutual screams of delight as Scott quickened the pace until we were both fucking each other with a sense of urgency, my surrender to him complete. And Hubby witnessed Scott on top of me after we both climaxed, my legs wide open and welcoming, his wonderful dick still deep inside of me, my hands caressing his ass as we gently kissed until he softened and slowly slipped out.



***



"I'll say!" I responded, "can't you tell"?

Hubby kissed down my body, across my pubic patch. I open my legs and he began to make love to my pussy, his tongue hungrily probing the pussy he had seen Scott possess so totally just a few hours ago. The eroticism of this moment was overpowering. To have my husband watch me welcome another man's dick so completely into my pussy and to then show his appreciation by willingly eating where that dick had so convincingly claimed my pussy was overwhelming. I began to moan and run my fingers through my Hubby's hair.

"God, you're still soaked!" Hubby paused and looked up between my legs, his fingers making a squishing sound as he probed my sopping pussy.

I gave him that smile of self-satisfaction, with a hint of smugness a woman can have when they know they have a man in the palm of her hand: "Of course I'm soaked, Scott does that to me".

"Is he that good?" he asked.

I let out a little laugh as answered truthfully: "the best".

Hubby kissed up my body, across my belly, across my breasts, my neck, my lips. I shifted slightly so that Hubby could fit between my legs, his hard dick just resting against my very wet opening.

"The best?" He asked.

I looked deeply into his eyes--I wanted him to know I was being truthful--and I felt that self- satisfied smile return: "The very best! I love you deeply. You're my soul mate, the man I will spend the rest of my life with. But Scott fucks me with a hunger that makes me feel, I don't know, like a teenager again. He's hungry for my body, that's an incredible turn on."

"You seemed very hungry for him too" He said as he kissed me.

"I was, there's something about him, I'm not quite sure what it is. I mean I could never love him, certainly not. But every once in a while I crave his dick inside of me more than I've ever wanted another man."

"I could tell" He replied

"I know you could" I responded, that smile still on my lips. "I could tell by the way you watched us, I can tell by how hard you are right now. You love that don't you? You love being faithful to me while I fuck other men? You love that I crave Scott's cock more that I crave yours? You love that Scott fucks me better than anyone else...including you my husband. You love it don't you?"

I had him and I knew it. We both loved it.

"I guess I really am your cuckold" He replied as he rubbed the head of his dick against my slit.

"I guess you are." I replied as I moaned and gave him a deep kiss.

"Now my cuckold husband, show me how much you appreciate it. Put that dick of yours where Scott's was. Fuck me, hard! You may not be as good as Scott but you're still damned good."

He did as I requested and, he was.

Gina - gina19602 @ yahoo.com





COUPLES ... AFTER DARK FUN

FOLLOW THE GAMES ...

Every evening laptops get turned on and the consumption of cuckold videos begins. Ravenous wives taken, cuckold husbands watching and stroking ...