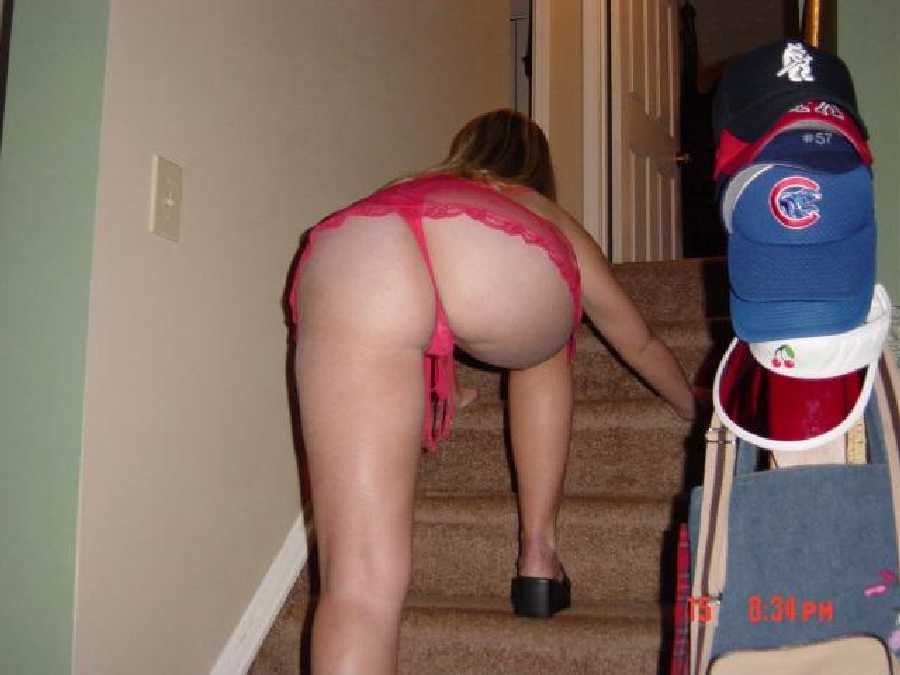 Being a Cuckold at a Young Age - My wife and I had been going through a very rough patch, we were married young, myself 21 and her 19. We are now 10 years older. My problems started with the introduction into our home of a computer and the subsequent internet access that came with it. I spent hours and hours online chatting to anyone who would chat back in various chatrooms, when I met a girl from another city which was far enough away for me to not bother visiting, but close enough for me to consider it.

Anyway, as a result of my time online, my wife started going out with her friends a lot more, this was inevitabley only going to lead to one thing, her getting fucked by someone other than me. The night when it all went pear shaped betweeen us happened about 5 or 6 years ago - she had gone out dressed to the nines with her best friend Lisa, whilst I sat at the PC for another night of make believe sex with my cyber lover. As the night wore on, it was now after 1 am, I started to feel slightly anxious as to her whereabouts, she never came home later than 11pm, and then she would always phone me to let me know she was just leaving town.

But for some reason I knew something was up (no pun intended), so I got in the car and drove into town to try and find her, I parked the car on the main street and started searching every pub and the solitary nightclub in town. After spending the best part of half an hour looking I walked round the back of the nighclub where a few youngsters were having a grope and a snog and decided to walk through the back lanes (don't ask me why, I just knew I would see her).

When I came across a couple in the back entrance of a bank, the doorway was recessed so you couldn't see them from walking straight down the lane, only if you were to walk on the other side, anyway, I walked slowly and silently towards them and took up a position about 10 fee away in the shadows of a garden opposite, the guy was a hell of a lot taller than me and of a far bigger build really athletic looking. My wife was wearing a pair of grey 3/4 length trousers with a side zip that opened to the bottom of the thigh with a lurid pink lycra top on with no bra and a black thong. This guy had the zip open and was finger fucking her to his hearts content and I could even hear her pussy squelching under his poking and rubbing. She was wetter than she had been for years.

After 5 minutes of arousal she got to her knees and unleashed his cock, it was a good 8 inches (mine being only 6 I felt gutted) and proceeded to suck him for what felt like ages. I was rooted to the spot, part of me wanted to kill this fucker for getting into my wife, but I was paralysed with fear. She sucked and sucked until getting back to her feet when she kicked one leg out of her trousers and face to face with him raised a leg to the back of his knee so he could get his cock into her pussy.

He pumped away at her soaking cunt for a good five minutes. I could hear every grunt and groan of ecstasy from them both as he fucked her beautiful tight pussy. His arse was not exposed, his flies must've just been undone and his cock protruding. I slid down the wall for a better view, my face was only a foot above ground level so I could look up at them, her pussy was clearly visible and his cock pistoned in and out of her while he gripped her hips. She was loving every minute of it. The juice from her pussy was shining on her inner thighs relecting from the street lights, he must've fucked her for a few minutes more before coming into her with a grunt.I saw his cock slop out of her pussy dripping cum onto the inside of her trousers she tried to rub them to clean the cum away but shortly gave up they kissed for a further minute or so, got themselves together and walked off down the lane.

What I didn't get was this; my wife is a fairly modest lady who would never allow me to fuck her where there was a possiblilty of getting caught, yet here she was in the centre of town, with her trousers round her ankles deeply filled with cock!!!

When she got home I asked her the usual,"how was your evening", "great" she replied, "I've met someone else". this made my heart sink, I knew I had neglected her, but never thought she would leave me, we argued and cried for the rest of the night, both airing our problems and worries, yet there was absolutely no mention of her fucking in the lane, she had blanked it completely, I never let on either. We did discuss it after a week or so, when I blurted out that I had seen her, to which she admitted, she had fucked him and had also fucked him the week before, he gave her the classic, "i think I'm in love with you" line, you know the one lads, when you're desperate for some pussy you'll say anything if you know they want to hear it.

Anyway she admitted to a couple more blow jobs that she had performed on him when he'd come down her throat and finished her off with a good fuck whilst finger fucking her arsehole. It did only happen on 2 occasions which I have no reason to disbelieve her over. We became much closer from then on, I gave up my cybersex partner and she never went out nighclubing again.

I do fantasise about her getting fucked by strangers all the time, as I have first hand experience, but I would hate her to do it again, unless of course I could watch...
WIVES POST THEIR PERSONAL ADS ... COUPLES FOR MEN